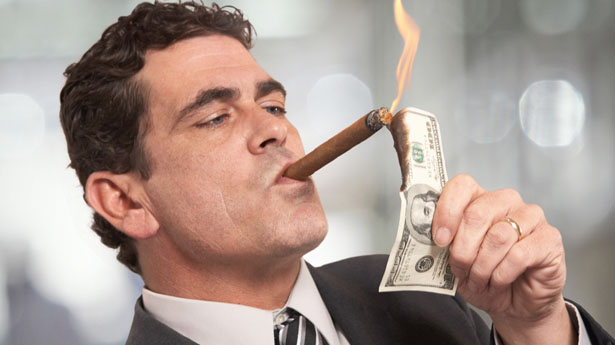 In addition, Friedman believes MBAs will continue to grow in prominence. "I see Millennials doing a greater surge towards an MBA primarily as a form of risk management in case the venture or their trajectory doesn't work out. When an economy switches gears, they have a solid way to manage risk."
However, Friedman adds that American MBA programs could serve as a tool for continued wealth accumulation and economic growth. "The biggest challenge for global education institutions outside the United State is that they don't know how to encourage risk taking. It's one of those soft infrastructure elements culturally that is absolutely critical to entrepreneurs and for creating billion dollar technology companies. And the only place that can be inculcated is in educational institutions in the U.S."
PENN TOPS UNDERGRADUATE PROGRAMS
Among undergraduate programs – which were not restricted business schools – the University of Pennsylvania ranked #1 with 25 billionaire alumni. They were closely trailed by Harvard University (22) and Yale University (20), and the University of Southern California (16). Princeton University, Cornell University, and Stanford University were tied with 14 billionaire bachelor's degree holders each. Overall, American undergraduate programs held the top eight spots (and 16 of the top 20 spots) for alumni billionaires, with the University of Mumbai (12), the London School of Economics and Political Science (11) and the Lomonosov Moscow State University (11) performing best among undergraduate programs.
Nearly 25% of billionaires who held a bachelor's degree from American programs started as international students. And 39% who pursued post-bachelor's degrees in the United States were born outside the United States. While half of MBAs congregated in ten programs, just 16% of billionaires with bachelor's degrees attended the twenty undergraduate programs with the most MBAs.
THE BILLIONAIRE POPULATION IS EXPLODING
According to Wealth-X, there are currently 2,325 billionaires globally, an increase of 7% over the previous year. Their combined wealth — $7.3 trillion dollars – reflected a 12% jump over the previous year. Despite this lofty figure, billionaires only control four percent of the world's wealth. Wealth-X also projects that the number of billionaires will exceed 3,800 by 2020, a 39% increase in just six years.
Regionally, Europe maintained the highest number of billionaires (775) followed by the United States (571). Despite this difference, their collective wealth is relatively close ($2,375 trillion in Europe vs. $2,266 trillion in the United States). Among nations, China trails behind the United States, with 190 billionaires worth a combined $440 billion dollars (up from $384 billion the previous year). The United Kingdom ($395B), Germany ($413B), Russia ($365B), Hong Kong ($343B), and Switzerland ($200B) also ranked high in collective wealth. Although the United States accounts for almost 25% of the world's billionaires, billionaire wealth in Asia leaped by 30% over the previous year.
Among billionaires, 2039 are men and 286 are women, with their average age being 63. Wealth-X also found that "63% of billionaires' primary businesses are privately held and 81% of all billionaires made all or the majority of their wealth themselves, telling us that entrepreneurialism and private wealth are keys to billionaires' success." The largest proportion work in the finance, banking, and investment industry (19.3%), followed by industrial (12.1%), real estate (7.1%), non-profit and social organization (5.0%), and textiles, apparel, and luxury goods (4.9%).
Geographically, the largest number of billionaires live in New York City (103), followed by Moscow (85), Hong Kong (83), London (72), and Beijing (37). In the United States, billionaires congregate in Los Angeles (25), San Francisco (20), Chicago (18), Dallas (17), and Houston (16).
To see a list of the top MBA and undergraduate programs for billionaire alumni, continue to the next page.
To access the full Wealth-X report, click here.
DON'T MISS: THE MOST LUCRATIVE SEVEN-FIGURE MBA DEGREES ON EARTH